Earn your high school equivalency diploma for FREE. The HOPE High School Equivalency Examination Grant is now available to qualified Georgians to cover the cost of their GED test. Visit www.tcsg.edu/adult-education/hsetest4free/ to apply!
The Technical College System of Georgia (TCSG) now offers multiple options for achieving your high school equivalency. Two computer-based testing (CBT) pathways are available through testing centers or proctored at home: the GED® test or the HiSET® exam.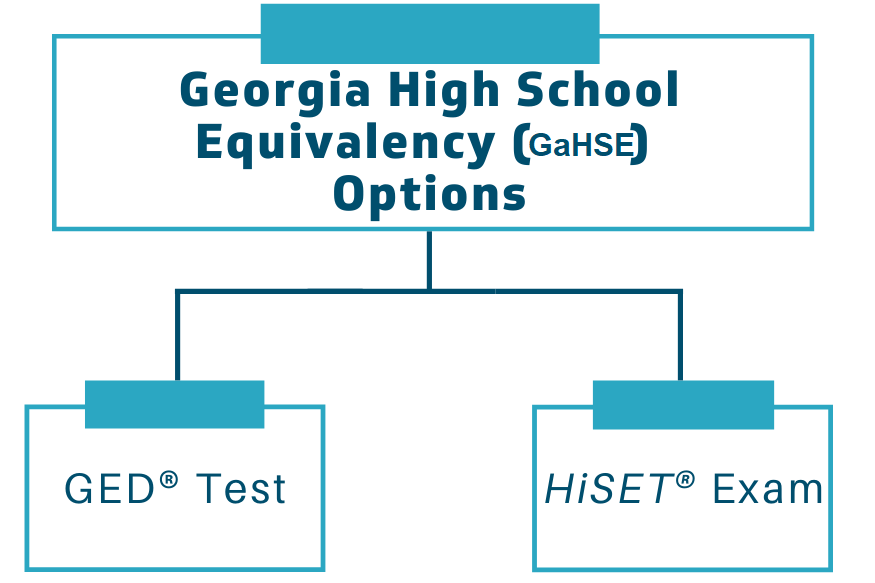 Location and Hours*
Augusta Main Campus | Building 1300
Tuesday & Thursday
8:30am - 8:15pm
Wednesday
8:30am - 5:30pm
*Please note that testing dates and times are subject to change.
Quick Facts
Preparation classes for GaHSE options are free. Contact the Adult Education Program Office for information about classes.
Scholarships are available to assist with exam fees. Contact the Adult Education Program Office for more information.
For a comparison of the GED® Test and HiSET® Exam, view this resource.
GED® and GED Testing Service® are registered trademarks of the American Council on Education (ACE) and may not be used or reproduced without express written permission. The GED® and GED Testing Service® brands are administered by GED Testing Service LLC under license from ACE.