Applying as a Transfer Student
Applicants wishing to transfer to the College must complete the Admission procedures. Regular admission status is based upon the credential (degree, diploma, or Technical Certificate of Credit) being sought by the student.
Note: A student must complete in residence at least 25 percent of the credit hours for graduation.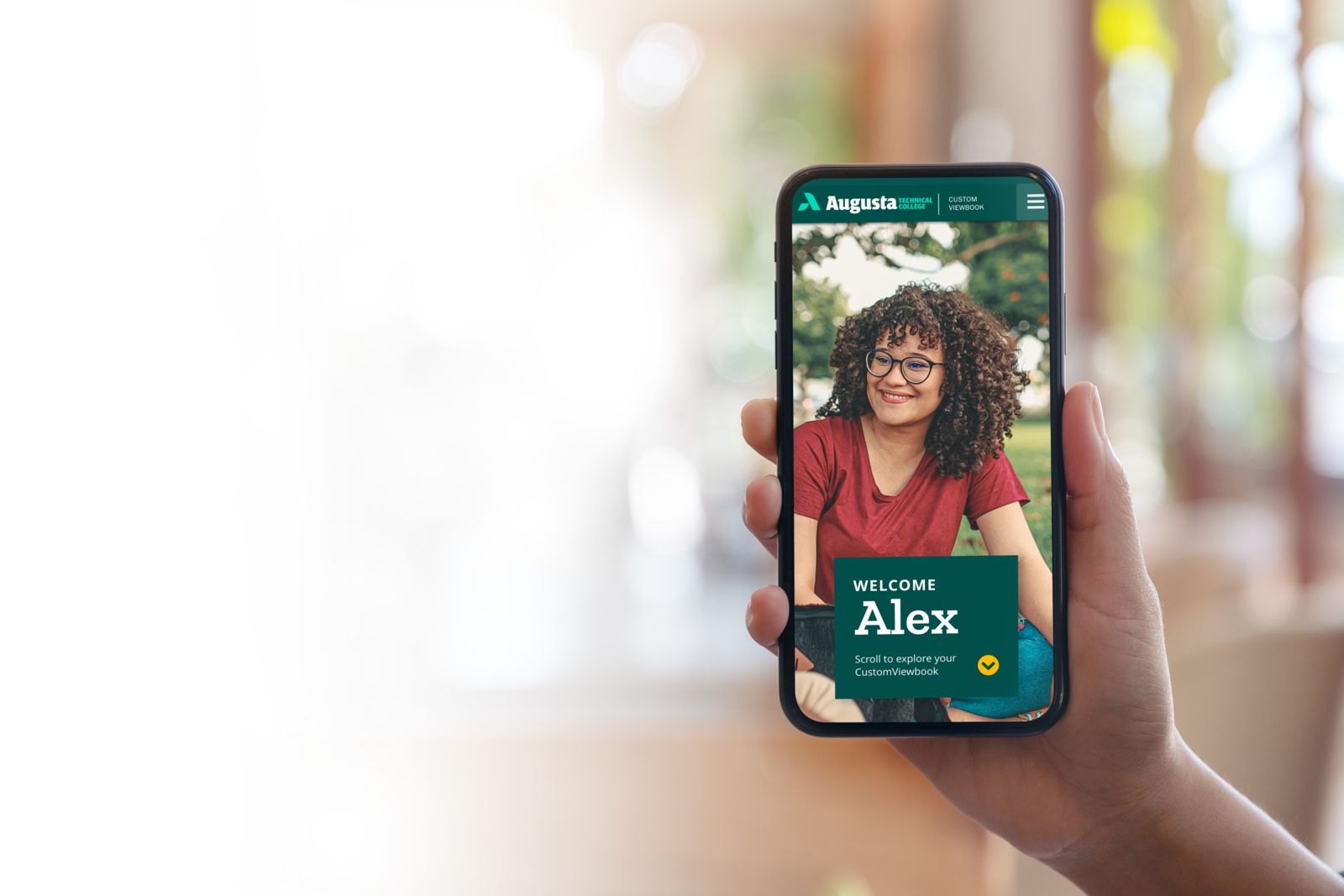 Wondering if education is
worth the investment?
Focus on your own
goals and outcomes
to get a clearer view.
Steps:
Submit the "Transfer Student" Application for Admissions.
Applicants who have successfully completed (C or better) a minimum of 12 semester or 18 quarter hours at the postsecondary level or have successful completion of a college level math and english course may submit official transcripts from all previously attended colleges accredited by an accepted accrediting agency in lieu of a high school diploma or a state-authorized examination the state recognizes as the equivalent of a high school diploma as described above. Official, sealed college transcripts may be requested if transfer credit is desired, but college transcripts are not required for admission. Students who wish to have prior college credit evaluated for transfer or intend on using a funding source that requires the evaluation of prior college credit, such as HOPE Scholarship or Veterans Educational Benefits, must submit all post-secondary transcripts along with their admission application.

Submit electronics transcripts using Escrip-safe, National Student Clearinghouse or Parchment services. Have your former institution send them to: Student.Records@augustatech.edu. If your school does not send transcripts electronically, use this TRANSCRIPT REQUEST FORM to request your official, sealed transcript be sent to

: Augusta Technical College ATTN: Student Records 3200 Augusta Tech Drive, Augusta, GA 30906.

Submit one of the following below. If you have earned less than 12 semester or 18 quarter hours, submit official, sealed transcripts†

High School or Homeschool Transcript with graduation date.
Official transcript, or score report, reflecting the student has passed an examination the state recognizes as the equivalent of a high school diploma (e.g. GED).

Submit proof of Georgia Residency / Verification of Lawful Presence in the United States.
†Students who have completed high school outside the US must submit an official evaluation of their high school transcripts done by a professional evaluation agency. Students who have completed university may submit an evaluation of their university transcript instead of their high school transcript. NOTE: All transcripts from schools outside the U.S. must be evaluated by an approved evaluation service. The evaluation must be requested by the student. Unless noted otherwise, all documents must be originals and not photocopies.
We recommend the following evaluation agencies:
Josef Silny & Associates, Inc.
7101 SW 102 Avenue
Miami, FL 33173
Telephone: (305) 273-1616
Fax: (305) 273-1338
E-mail: info@jsilny.com
Lisano International
P.O. Box 407
Auburn, AL. 36831-0407
Telephone: (334) 745-0425
E-mail: LisanoINTL@AOL.com
World Education Service
Bowling Green Station
P.O. Box 5087
New York, NY 10274-5087
Telephone: 212-966-6311
Email: info@wes.org
Note: High school/secondary transcripts should be evaluated by the document by document evaluation method. Students with college credit or a degree from a college or university outside the United States must submit a course by course evaluation of the transcript.