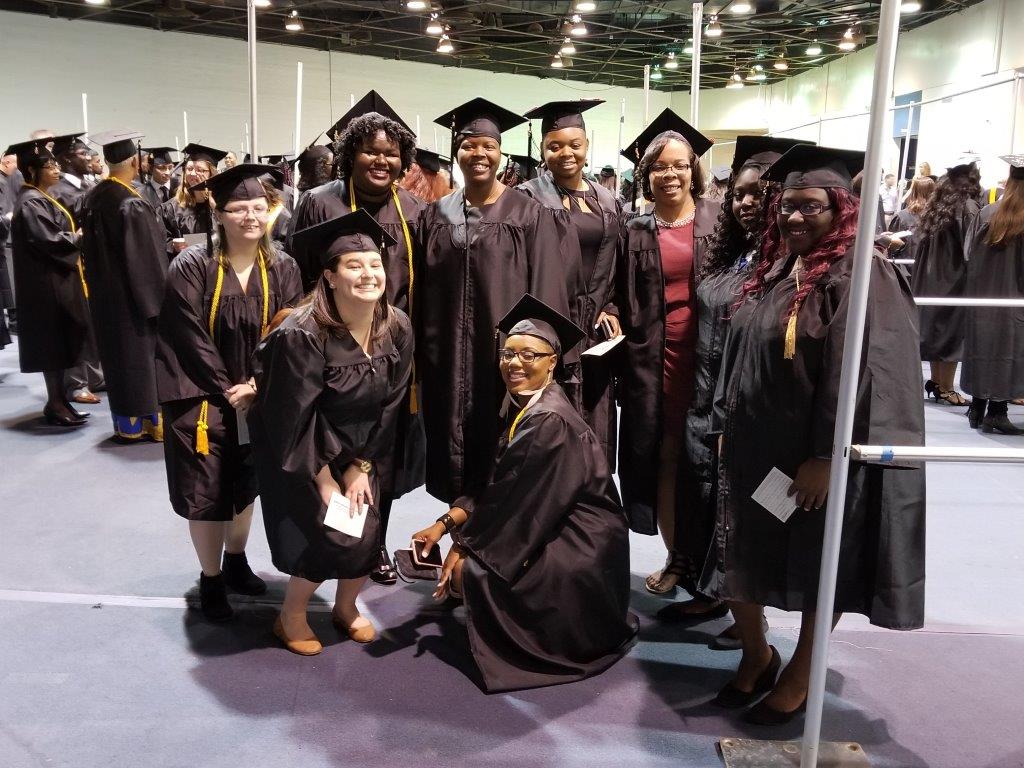 Commencement 2019 will be held May 8, 2019 at 6:00 p.m.
James Brown Arena
601 7th St, Augusta, GA 30901
2019 Commencement Information Brochure
Graduation Participation Application

Graduates
Click on the plus/minus symbols to expand or collapse a category.
Guests
Click on the plus/minus symbols to expand or collapse a category.
Commencement Decorum
Commencement is a celebratory occasion marking a special time in a student's educational career; however, students and guests will be expected to maintain decorum commensurate with this type of event. All graduates should be prepared to cooperate with Augusta Technical College's policy on appropriate attire and conduct as outlined below:
Come to graduation dressed in cap and gown (You are advised to allow your gown to hang for several days before the ceremony to prevent wrinkles.)
Women should wear dark dresses, skirts, or slacks and a blouse with dark dress shoes.
Men should wear a dress shirt and tie, dark trousers, dark socks and dark dress shoes.
No cell phones, pagers, or other electronic devices.
Women should not bring purses to the ceremony.
No sunglasses, chewing gum, bullhorns, balloons, or noise makers.
Consumption of alcohol, smoking, using other forms of electronic, alternative smoking devices or other forms of tobacco products is prohibited.
Note: Participants will be standing for a considerable amount of time before the ceremony. You are encouraged to wear comfortable shoes for the rehearsal.
Graduation Contact Information
Eligibility: Program Advisor
Special Needs/Disability Counselor/Guests and Students Needing Special Accommodations: 706.771.4067
Student Activities/Alumni Association: 706.771.4019
Registrar/Graduation Application/Diplomas: 706.771.5708
Student Accounts/Graduation Application Payment: 706.771.4030
Student Records/General Graduation Inquiries: 706.771.5708
Graduation Participation Application