Celebrating Your Achievements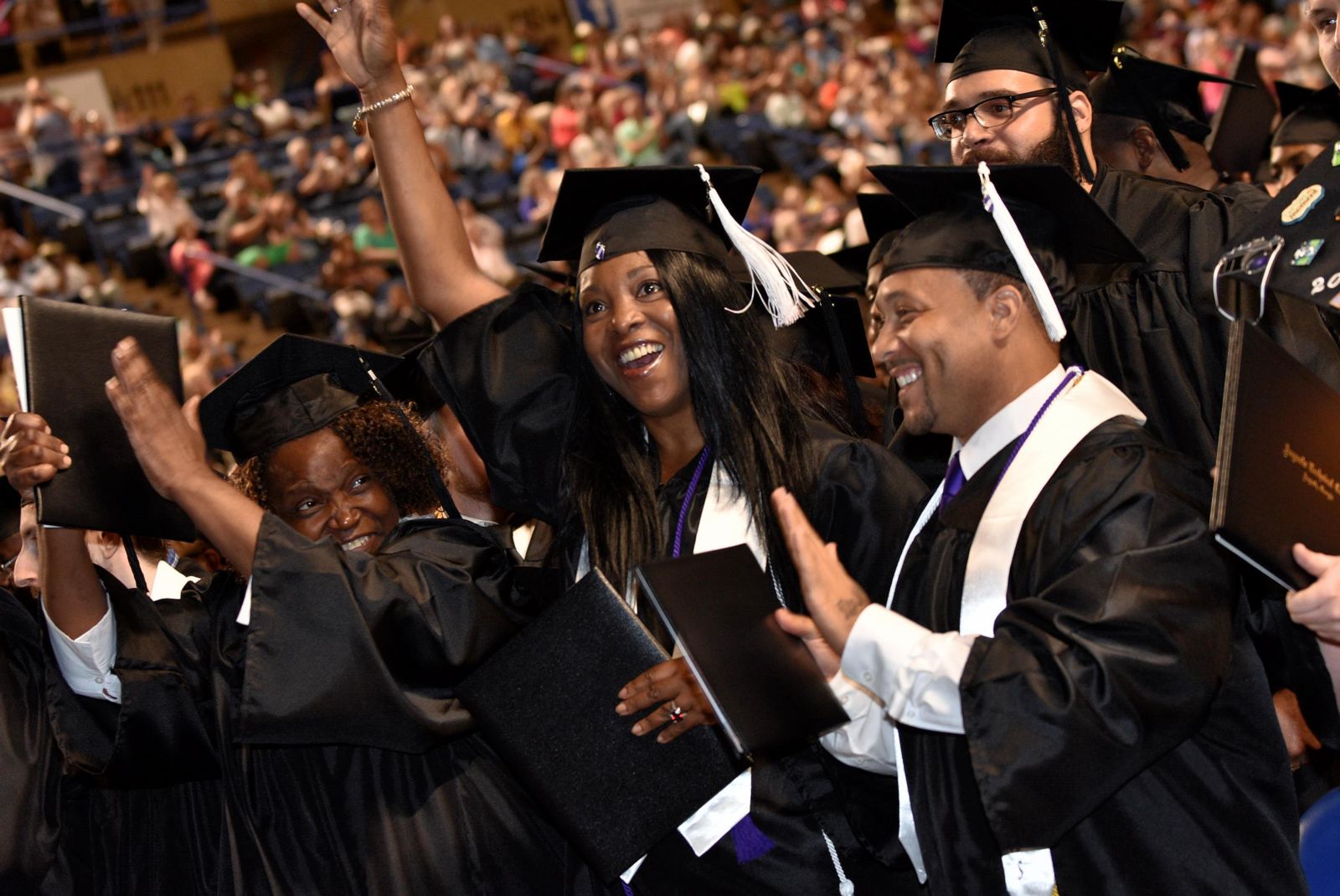 Commencement will be held at
James Brown Arena on
Saturday, June 10, 2023 at 10:30 AM
Watch Commencement Live
(Vimeo*)
*For alternate options see below
Please contact student.records@augustatech.edu for any questions or concerns or to apply for the ceremony.
Click on the plus/minus symbols to expand or collapse a category.
All family and friends are welcome. Guests do not require a ticket to attend. Doors will open to the public approximately 90 minutes prior to the start of the ceremony. Guests are not allowed on the arena floor before or during the ceremony.
Please remind your guests:
A clear bag policy is in effect at the James Brown Arena. Building info and JBA policies can be found online: Augusta Entertainment Complex | James Brown Arena | Bell Auditorium.
Consumption of alcohol, smoking, using other forms of electronic, alternative smoking devices or other forms of tobacco products is prohibited.
Be sure to silence all electronic devices.
Due to the length of the ceremony (approximately 2 hours), it is recommended that children under the age of seven (7) not attend.
The following items are prohibited from being brought into the venue:
ALL bags larger than one 8.5″ x 5.5″ handheld clutch
Balloons
Fireworks
Illegal drugs
Outside food and beverage of any kind
Bottles, cans and/or coolers
Audio or recording equipment of any kind
Laser pointers, aerosol cans, bullhorns, and noise makers
Backpacks or any other over-sized bags
Weapons including pocket knives
Recommended: James Brown Arena parking lots, the Bell Auditorium lot, and on streets adjacent to the Bell Auditorium.
Handicap parking: Reserved in the James Brown Arena parking lot and across from the marquee on 7th Street.
Please do not park in the U.S. Post Office or church parking lots.
Handicap accessible seating is available on the concourse level of sections 102, 108, 109, 111, and on the arena floor. Due to limited seating area, only one guest will be allowed to accompany those in need of handicap seating.
Hearing Impaired seating will be reserved in section 122 until 15 minutes before the ceremony begins.
Guests not able to attend Commencement can watch the ceremony live online.

Contact Us: