Governor's Teaching Fellows Program Announces Participants for Academic Year 2020-2021
"The Governor's Teaching Fellows Program was established in 1995 by Governor Zell Miller to provide Georgia's higher education faculty with expanded opportunities for developing important teaching skills".
---
FOR IMMEDIATE RELEASE
GOVERNOR'S TEACHING FELLOWS PROGRAM ANNOUNCES
PARTICIPANTS FOR ACADEMIC YEAR 2020-2021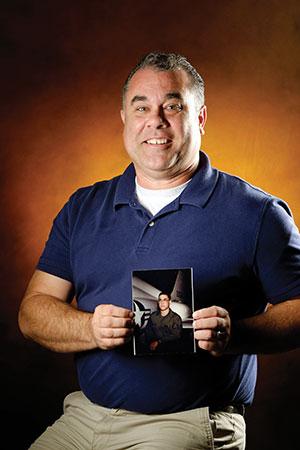 April 17, 2020, Augusta, GA – Augusta Technical College is pleased to announce that Aviation Instructor Mr. Joseph Turner has been chosen as a Fellow in the 2020-2021 Governor's Teaching Fellows Program.
The Governor's Teaching Fellows Program was established in 1995 by Governor Zell Miller to provide Georgia's higher education faculty with expanded opportunities for developing important teaching skills. Throughout the academic year, Turner will participate in a combination of structured instructional and faculty development activities, as well as self-directed activities designed to meet individual needs.
"I am excited and honored to be selected to such a prestigious program. I hope to learn better techniques so that I can help my students become the best aircraft maintenance technicians possible. I believe in teamwork and the sharing of knowledge and experiences. For that reason, I am eager to learn from the other candidates' experience and knowledge so that I may better assist my students. I will know that I have succeeded as a teacher when my students aim higher and go further than me," stated Mr. Turner.
Mrs. Sheila Hill, Interim President stated, "Mr. Turner has a significant impact on the Augusta Technical College community. He provides a positive learning environment where his students are able to comprehend and navigate through a complex subject matter. His expertise and commitment to teaching causes him to be highly respected amongst his peers and students. I am pleased he was selected for this honor and know he will be wonderful addition to the Governor's Teaching Fellows Program."
Mr. Turner is from Hephzibah, GA. He followed his father's advice and chose to join the Air Force after high school. He was trained to work on aircraft and spent much of his time in Germany. He also served in Operation Desert Shield. After four years, he returned to Georgia and took a job at a local paper mill. But he decided that wasn't the life he wanted to live, so he joined the Army. Going through basic training a second time was "like going to summer camp," said Turner. During his four-year stint in the Army, he worked as a mechanic on Bradley fighting vehicles. He's spent the past six years at Augusta Technical College using those skills to teach another generation of airplane mechanics.
He has been a licensed Airframe and Powerplant mechanic since 2008 and received his Aviation Maintenance Technology A.A.S. degree from Middle Georgia State University in 2013. He is married to Dr. Annie Turner and has a daughter named Grace who is 4 years old.
####
About Institute of Higher Education University of Georgia
The Institute of Higher Education is an academic unit of the University of Georgia committed to advancing higher education policy, management, and leadership through research, graduate education, and outreach. The Institute's mission encompasses higher education issues at the campus, state, national, and international levels. The Institute is noted for its multidisciplinary approach to graduate education and research, with areas of specialization in federal and state policy, governance and administration, institutional and system finance, faculty careers and development, institutional research and assessment, and knowledge development and exchange.
About Augusta Technical College
Augusta Technical College, a unit of the Technical College System of Georgia, is a public postsecondary institution that provides academic and technical education, customized business and industry training, continuing education, student support, economic development, and adult education services to its service area (Burke, Columbia, Lincoln, McDuffie, and Richmond Counties) at a competitive financial value. Associate of Science Degrees, Associate of Applied Science Degrees, diplomas, and technical certificates of credit are provided through traditional and distance delivery methods. For more information, visit www.augustatech.edu.
For more information, contact Kimberly Holden, Director of Community Engagement & Public Affairs, Augusta Technical College, 706.771. 4819.
---