CCSD welcomes Principal for a Day Participants!
Bonita Jenkins visited Columbia Middle School!
---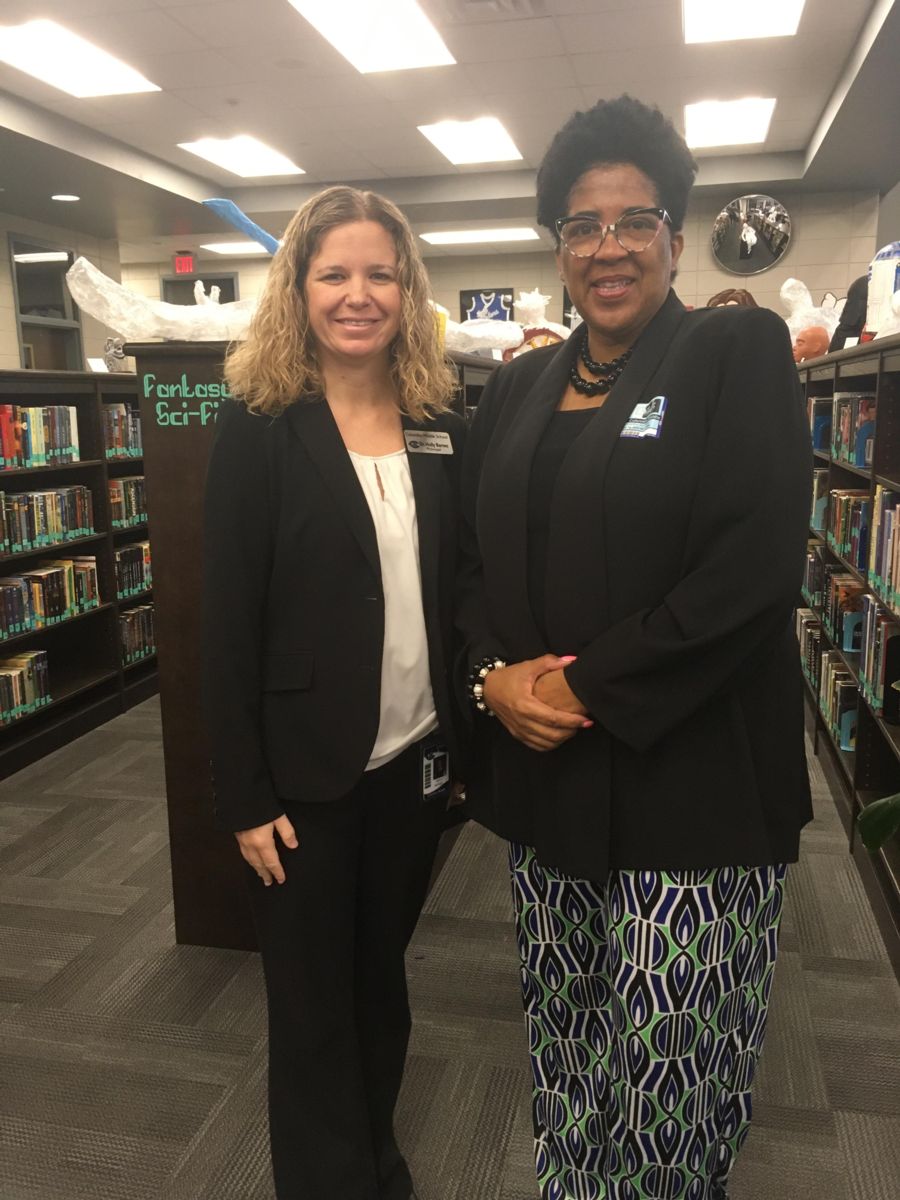 View Original Press Release
Thanks to a partnership with the Columbia County Chamber of Commerce, school administrators welcome business partners in education to spend the day with them during a normal school day!
This program pairs business executives with a principal from one of the Columbia County schools and area private schools.
The morning is spent with the business executive shadowing the principal, learning the realities of leading a school, sharing management practices, and exploring needs and resource opportunities.
The Annual Principal for a Day event is hosted by the Columbia County Chamber Foundation, Inc. and Workforce and Education Committee in partnership with the Columbia County School District and several private schools.

Thank you to this year's sponsor Atlanta Gas Light.
To learn more about Principal For a Day and the Columbia County Chamber of Commerce, click HERE.

Business Partners who visited CCSD schools: (NOTE: To see images, View Original Press Release)
Yvonne Meeks - SRP - Baker Place Elementary
Brandy Jones - Harlem Merchant's Association - North Harlem Elementary
Daniel Pharr - Yancey Rents - Blue Ridge Elementary
Bonita Jenkins - Augusta Technical College - Columbia Middle
Declan Basile - Comcast - Brookwood Elementary
Jana Morris - Evans Lifestyle Magazine - Riverside Elementary
Helen Caldwell - Queensborough Bank - Evans Middle
Robbie King - Belair Donuts - Greenbrier Elementary
Laura Brown - Madison Heights Memory Care - Cedar Ridge Elementary
Titus Waters - Seigler's Karate Center - Evans Elementary
Lisa Dorn - Augusta Magazine - Euchee Creek Elementary
Katrina Keefer - Augusta University Healthcare - South Columbia Elementary
Ashley London - Barney's Pharmacy - Stevens Creek Elementary
Cordell Carter - Atlanta Gas Light - Harlem High School
Zack Teffeteller - Edward Jones - Westmont Elementary
Robin Smith - Reeves Construction - Evans High
Todd Gay - AU/Georgia Cyber Center - Lakeside High
Nicole Cliff - AU/Georgia Cyber Center - Greenbrier High
Donald Kelly - NECA - Harlem Middle
Tom Barnes - Parsons Plus - Grovetown High
Robert Kelly - Augusta Staffing - Lakeside Middle
Tony Rollin - John Deere Commercial Products - Grovetown High
Ashlee Duren - Augusta Magazine - Stallings Island Middle
Kelly Gates - Southeastern Development - Martinez Elementary
Vance Henry - Total Comfort Solutions - Riverside Middle
Keith Reynolds - Triumph Tattoo - Grovetown Elementary
Tony Robinson - Rural Sourcing - Greenbrier Middle
David Przedecki - Hampton Inn & Suites - River Ridge Elementary
James Mullins - Augusta Greenjackets - Parkway Elementary
Thank you to all of these outstanding partners who spent the day with our administrators!
---