Did you know?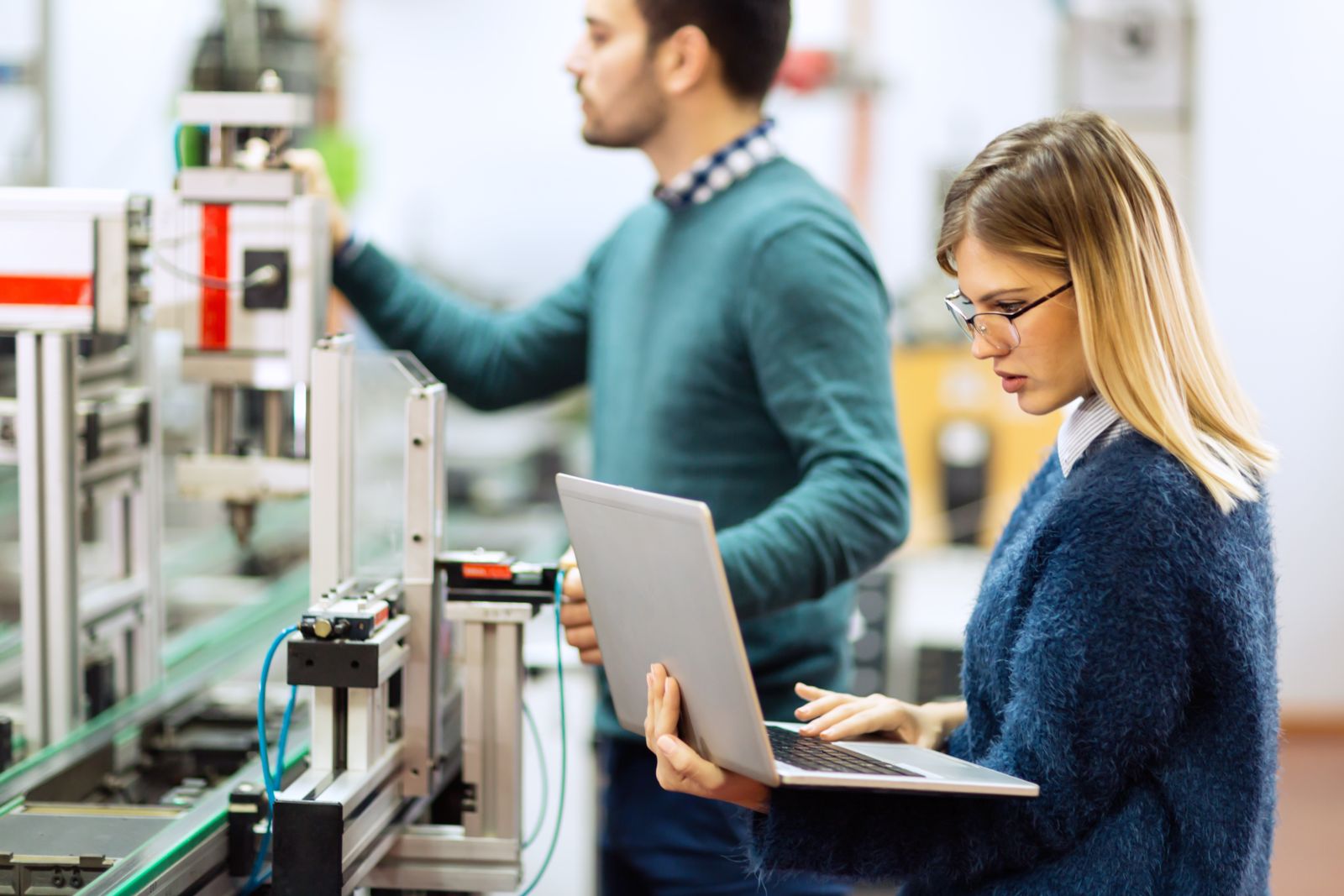 This is one of the fastest growing employment areas in the CSRA!
Module 1: Introduction to Instrumentation
Provides a 40-hr course introducing you to the field of instrumentation and the needs processes that define the field. Major topics covered will be:
Safety, hand tools, calibrators
Instrumentation Air Supply Systems/Identification Symbols
Pressure Measurement
Flow Measurement and Flow Instruments
Level Measurement
Module 2: Introduction to Control
This 32-hour course covers temperature insruments and measurements, analytical measurements, and control, control loops, and loop tuning. Also presented:
Overview of temperature measurement
Thermowells – selection and use
Temperature transmitters and switches
Thermocouple vs resistance temperature detector (RTD)
Overview of analytical measurements
Types of probes
Transmitters (pneumatic, electronic, and smart)
Overview of control function considerations
Control modes (on-off, modulating, PID control)
Control types (feedback, cascade, ratio, feedforward)
Controller tuning (automatic, manual)
Open loop/closed loop
Description of process
Description of PID units
Ziegler Nichols and Lambda tuning techniques
Calculate initial PID settings
Tune loops
Module 3: Automation Control
Discover the final control elements and gain an understanding of PLC and DCS Systems, using analog and microprocessor-based controllers in this 32-hr course. Additionally, you will explore:
Valve positioners overview
Actuators and their functions
Valves-sizing, types and differences
VFD overview
Process & Instrumentation Diagrams (P & IDs)
Control system definition, logic diagrams
Relays and ladder logic
Communication and DCS basics
Programming of PLCs using Boolean instructions
Control system architecture
PLC program documentation
Engineering contractor scope of work, packaged equipment scope of work
Single loop controllers
Signal isolators and noisy signals
Math and equations in single loop controllers
Scaling different signals for process
Module 4: Advanced Instrumentation
Gain an understanding of valve positioners, controlsystem prints and documentation, heating, ventilation, air conditioning (HVAC), and an introduction to Bus Systems, Industrial Process Control Systems, and Networking in this 32-hr course. Also presented:
Characteristics of valve positioners
Pneumatic positioners
Electric positioners
Digital smart positioners
Reading and interpreting electrical schematic and wiring diagrams
Drawing electrical schematics and wiring diagrams
P & ID – piping and instrumentation diagrams
Loop sheets – field and control room
Instrument list
Typical pneumatic heating, ventilation and cooling control systems
Typical electrical heating, ventilating, and cooling systems
Operation of typical pneumatic and electronic controllers used for HVAC
Foundation fieldbus
Profibus PA and DP device net
Creating function blocks, structured texts, and sequential function charts
Linking different systems, HMI designs and programming
History behind communications
Ethernet
Modbus
Cable testing (cat 5, cat 6, fiber optic)
Cable building (cat 5, cat 6, fiber optic)
Common practices for different cables
Older systems communication
PLC Control Fundamentals
Provides an introduction to the principles of opeartion and practical applications of PLC input and output devices used to control motors, solenoids, relays, and other devices controlled by the PLC. General principles of motor control - DC, single phase, and three phase. Presents the following:
Magnetic motor starters
Push-button control, relays, contactors & magnetic starters
Ladder diagram
Timing relays, counters
Pressure switches, float switches, limit switches
Two wire control, three wire control multiple push-button stations
Jog control, hand-off automatic control, drum switch
Basic sequence control
Reduced voltage starters
Introduction to PLC technology & introduction to VFDs
Advanced PLC
Learn training with operator smart devices, encoders, busses, and status files using Rockwell software (RS Logix 5 and RS Logix 500). This course reviews the more popular bus communication technologies and how they interface with the PLC. Presents the following:
Review of PLC III topics
Operator smart devices
Status files
Introduction to encoders
Busses used with PLCs
Introduction to HMI and GUI
Troubleshooting using the PLC
ControlLogix
Learn the ControlLogix platform and explroe practical hands on applications. Content includes tags, tasks, SFC, structured text, and function block programming. This module includes a comparison of RSLogix software (RS Logix 5, RS Logix 500, and RS Logix 5000).
ControlLogix overview and hardware
Compare/contrast RSLogix5000 to 500 and 5
Module configuration, communicate with I/O
Tag structures
Program SFC and program structured text
Program ladder logic and function block diagram
Communicate with other devices
Motion- Servos
Troubleshooting using the PLC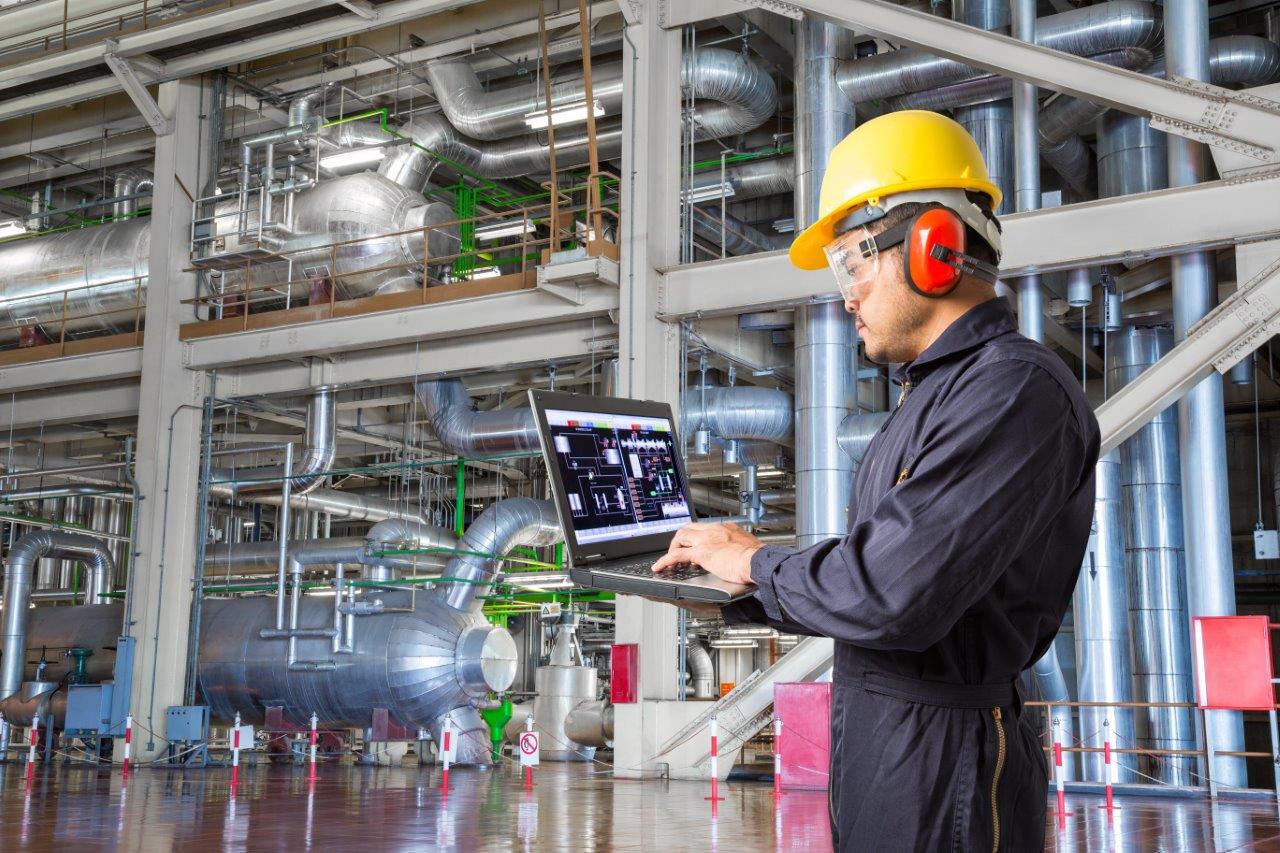 Each course is 40 hours and offered in a Hybrid format.
Intermediate
Builds on knowledge gained and provides additional theory and practical hands-on application int he PLC lab using RS Logix 5 and RS Logix 500. Present the following:
Math functions in PLC programming
Data manipulation and messaging
Addressing formats
Sequencers
Introduction to PID technology
Interrupt Instructions
Troubleshooting using the PLC
Introduction to Programmable Logic Controllers
Presents programming ladder logic using timers, counters, retentive timers and master control control resets. Provides knowledge to install, program, and tourbleshoot PLC systems. Hands-on earning resutls in an understanding of the process for pgoramming with Allen Bradley Software (RX Logix 5 and RS Logix 500). Presents the following:
Introduction to types of PLCs and PLC components
Introduction to Boolean Algebra and numbering systems
Developing a working knowledge with AB software
Practical operation of the software and programming
Inputs, outputs – XIC, XIO, latch, unlatch, OTE
RSLogix software and ladder logic
Introduction to SFCs (Sequence Function Charts)
Addressing I/O, data files, and documentation
B and N files
Timers: retentive, non-retentive, types & bits
Counters – type, bits and reset
One shot
Troubleshooting with PLCs and PLC Safety
Contact Us
Corporate and Community Education
ccetraining@augustatech.edu
(706) 771-4199