Welcome to the Augusta Technical College Library!

Augusta Tech Library Catalog - Primo provides simple, one-stop searching for books and e-books, videos, articles, and more. Primo also helps you manage research and other Library Services.
The mission of Augusta Technical College Library is to support and enhance the activities of the College by serving the curricular and information needs of its students, faculty, and the staff.
The Augusta Technical College Library consists of three libraries working as a unit through an automated library system and online catalog. Library support is also provided for the Columbia County Center.
Please stop at the Circulation Desk and check in when you come to the library. All Students must have an Augusta Technical College ID with a current sticker while on campus. You can get your ID and sticker at the Augusta Campus Bookstore, the Thomson Campus Library, and the Waynesboro Campus Library.
Come in and feel free to browse or ask the library staff for help.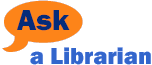 Hours of Operation by Location
Augusta
Thomson
Waynesboro
Monday - Thursday
7:30 a.m. - 8:30 p.m.
Monday - Thursday
7:30 a.m. - 7:00 p.m.
Monday - Thursday
7:30 a.m. - 7:00 p.m.
Friday
7:30 a.m. - 3:00 p.m.
Friday
7:30 a.m. - 11:30 a.m.
Friday
7:30 a.m. - 11:30 a.m.
Sunday
2:00 p.m. - 6:00 p.m.
Sunday
CLOSED
Sunday
CLOSED
CLOSED SATURDAY AND HOLIDAYS
(706) 771-4164 or 4165
(706) 595-0166
(706) 437-6805 or 6806
For library support at the Columbia County Center, visit our Online Library Catalog or submit your request via Ask a Librarian.