Larry Jones, CEO
Universal Plumbing
School of Business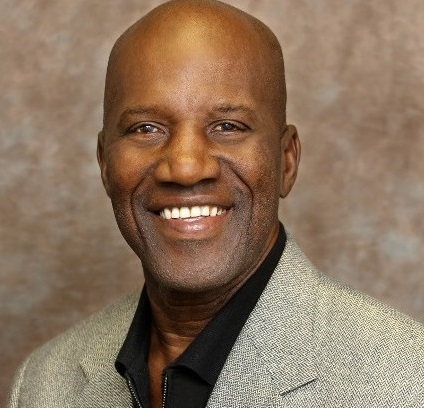 Larry Jones was named 2007 Small Business Person of The Year by the Augusta Chamber of Commerce, but that is far from where it all started. His journey began as a young boy raised in one of the poorest neighborhoods in the city by his parents the late David Jones, Sr. and Laura Jones. At this point, life has progressed him to President of the largest service plumbing company in Augusta. He started Universal Plumbing, Inc. in 1985 in his home after leaving the plumbing department at Medical College of Georgia. He has built his business from a one-man operation to providing jobs for many employees which enables them to support their families.
Larry has received numerous humanitarian and accomplishment awards and deservedly so. Faith, integrity and hard work are key characteristics of his life and business. He has served on many local boards including the Chairman of the Board of directors at the Metro Chamber of commerce, Executive Committee of Augusta Chamber of Commerce where he chaired the "Drugs Don't Work" program, Augusta Technical College, Chairman for the Construction Advisory Board for the City of Augusta, Heritage Academy and Augusta Tomorrow. Larry also serves on the Leadership Council of Elders of Community Bible Fellowship. He is lead to causes where he can make a difference and appreciates the opportunity to give of his time and talents.
Mr. Jones is a 1969 graduate of T. W. Josey High School and attended Paine College. He is married to Eljenette Jones and has two adult children and five grandchildren.