Dr. Hermecender Walton-Williams, Nurse Manager
Augusta University Health
School of Health Sciences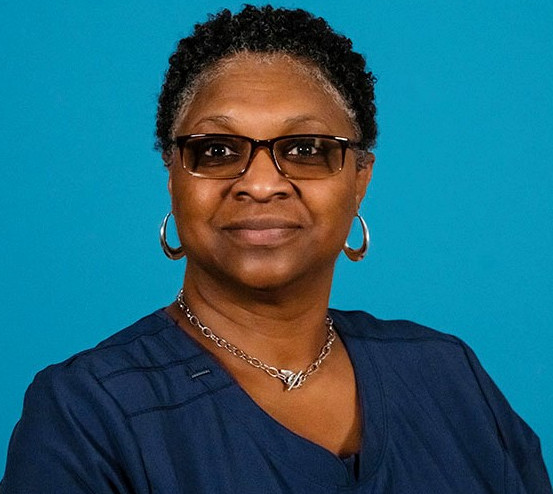 Dr. Walton-Williams, affectionately known as Cender to family and friends, is a registered nurse, educator, wife, mother, daughter and believer. Cender was born and reared in Wilkes County, Washington, GA to the late Reverend Robert Walton and Susie Zellars Walton. She was educated in the Wilkes County School System and is a 1984 graduate of the Washington-Wilkes Comprehensive High School. Cender's life-long dream has been to become a nurse and change the lives of others.
Her educational accomplishments include: 1988, LPN, Augusta Technical College; 1992, ADN, University of South Carolina, Aiken; 1997, BSN, University of South Carolina, Aiken; 2002, MSN, University of Phoenix; and 2014, DHA, Medical Univer­sity of South Carolina.
Cender is a lifelong learner and has worked in many capacities during her 33-year nursing career. Her professional experiences include: Augusta University Health, Augusta, Georgia; Nurse Manager, Digestive Health Center; Aiken Technical College, Dean, Health Sciences Division; Aiken Technical College, Department Chair, Nursing; Critical Solution Medical Staffing Agency, Per Diem RN; Allied American University, Adjunct Faculty; Miller Motte College, Adjunct Faculty; Medical College of Georgia Health Center, Assistant Nurse Manager; National League of Nursing Accreditation Commission, NLN Program Evaluator; NACES Plus Foundation, Inc., Georgia Nurse Aide Evaluator; Medical College of Georgia Health Center, Cerner Nursing Documentation; University of South Carolina, Aiken; Adjunct Clinic Instructor; Wills Memorial Hospital, Washington, GA; Nurse Manager, Medical College of Georgia; RN Staff Nurse and Charge Nurse, H. Walton, C.N.A.; Coordinator and instructor.
Dr. Walton-Williams' professional activities include: South Carolina Technical College System Leadership Academy and Unit Based Educator for patients and staff (4 West and 7 South). She been awarded the following honors: Faculty of the Year, Administrator Category, Aiken Technical College and Sigma Theta Tau, Inc. - Omicron Delta, Phoenix, Arizona.
In her spare time, Cender values family time and trips to the mountains and the beach. Her faith is deeply rooted as she is a member of the St. Luke Baptist Church, Lincolnton, GA. There, she serves as the Administrative Secretary, Youth Elder and sings in the Gospel Choir. Cender and her husband reside in Grovetown, GA. She is the primary caregiver of her mother. Cender has one daughter, Amea', who resides in Atlanta, GA.