---
About Us
Delester Brown, Jr.
Delester Brown, Jr., Chief Data Officer (CIO)/G-6
Army National Guard
School of Aviation, Industrial and Engineering Technology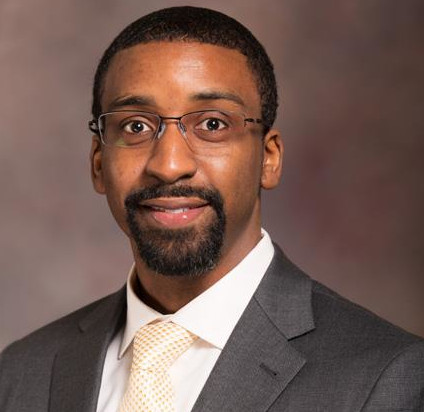 Delester Brown is the Chief Data Officer for the Army National Guard. As such, he is tasked with transitioning the ARNG to a data-centric organization. Dr. Brown's main objective is building a data program at the enterprise level that stretches across our 50 states and 4 territories.
Along with an A.AS. in Mechanical Engineering Technology from Augusta Technical College, Mr. Brown holds a Doctorate in Computer Science from Colorado Technical University, M.S. in Network and Communications Management from Keller School of Management, a B.S. in Electronic Engineering Technology from DeVry University. Dr. Brown has also completed the CIO Leadership and Development program from the College of Information and Cyberspace at the National Defense University. His career contributions have led to multiple performance awards, challenge coins, the Superior Civilian Service Medal, and the Bronze Order of Mercury as a civilian by the Signal Corps Regimental Association.
In 2011, he began his career as a lead field service technician Ill at Ciena working to expand the 4G LTE backhaul to support numerous Fortune 500 companies. He invented tools to improve work on fiber optic networks that are still in use today. Dr. Brown has completed AT&T's Network Engineering Technical Development Program where he was dual hatted as a Manager and Sr. Wireless Translation Engineer at the Mobility Transport Center. His team consisted of engineers working in Atlanta, Dallas, and Prague, Czech Republic. The MTG was highlighted for completing the 1Pv6 conversion on the entire AT&T network as well as quality service awards for prolonged periods without network outages.
His body of work includes the design and implementation Guard Cloud Services and the design of Army's only approved mobility solution under the Rapid Workforce Capabilities Program. Dr. Brown has worked in environments in which his leadership in managing teams of military personnel, civilians, and contractors with diverse backgrounds has led to completion in high impact initiatives. He continues to support higher education among soldiers as a tutor and guest lecturer at the Cyber Center of Excellence at Fort Gordon. He also has served as an instructor in the Engineering Technology Program at Lanier Technical College. He has built degree curriculums and conducted science lessons for the Boys & Girls Club of Lanier, GA. His foundation is rooted in outreach work and mentorship in addition to basketball coaching and STEAM advocacy.
Dr. Brown is a native of Augusta, Georgia where he honed technical skills with his grandmother's wooden tools. He and his wife, Felicia have two daughters, Ziva and Eleta. When he is not working, his passion is shown in playing Xbox video games, scientific research, and teaching the wonders of STEM to his girls. If you need a teammate while playing online, contact him on Xbox, DB Prime.